Walkies at your Service
Dogs require plenty of exercise and stimulation during the day. Our dog walking and exercise service is one of the best ways to provide your dog with the physical and mental stimulation they need in order to alleviate boredom and loneliness.
Dog Walking & Exercise
Walkies offer a service which is unique to many others, where your dog is collected from your property in a purposely equipped un-signed vehicle.
Each dog taken out wears a collar with a Walkies tag attached, then chauffeur driven to Walkies own 140 acres of private countryside, where upon arrival your canine friend is either loosed off the lead or left on the lead at your request, depending on your dogs needs exercise will be allowed for upto 1 hour, when your dog will be returned home.
Walkies offers two exercise services: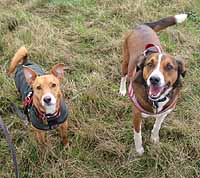 Group Walk

A group walk within a small playgroup of up to 3 other dogs offering an opportunity to socialize, exercise and play, naturally dogs are carefully matched to ensure they all have the best time, a very popular choice.

One to One Walk

Simply your dog and handler in the same countryside, still able to enjoy the exercise and play , this service is particularly suited to dogs which are stressed by being accompanied with other dogs but still like to receive an abundance of affection and attention.

Which ever service is used, your dog needs exercise come rain or shine and if it is the former(or worse) your dog will be towelled over before settling down back at home happy and contented.
In Home Day & Puppy visits
Particularly useful for older dogs, puppies & multi dog households.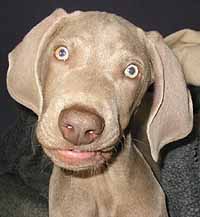 Your dog or puppy may not require a large amount of exercise but still need the benefits of companionship and welfare, particularly the early stages of a puppies life are essential to encourage them to grow into sociable and confident dogs.
During this visit Walkies will interact and play with your dog and if necessary feed, water and medicine can be administered, such visits can also aid the toilet training process of the young puppy, you may be fortunate enough to have your own land or large garden that is ideal to let your dog have some freedom, or if preferred a short walk in your local area can be taken.
These visits usually last for 30 minutes but please ask if you require a longer visit.
Canine Car
For your convenience and to avoid unnecessary time off your busy schedule, Walkies can transport your dog to an appointment , Eg Grooming parlour or routine veterinary appointment.
This is based on a collect and return service and your pet is usually accompanied to the appointment and then transported home safe and sound.
Security Benefits
Whilst visiting your dog & property, for a small additional charge take advantage of having someone give your home a lived in look, we can draw curtains/blinds, bring mail & bins in, switch lights on or off !